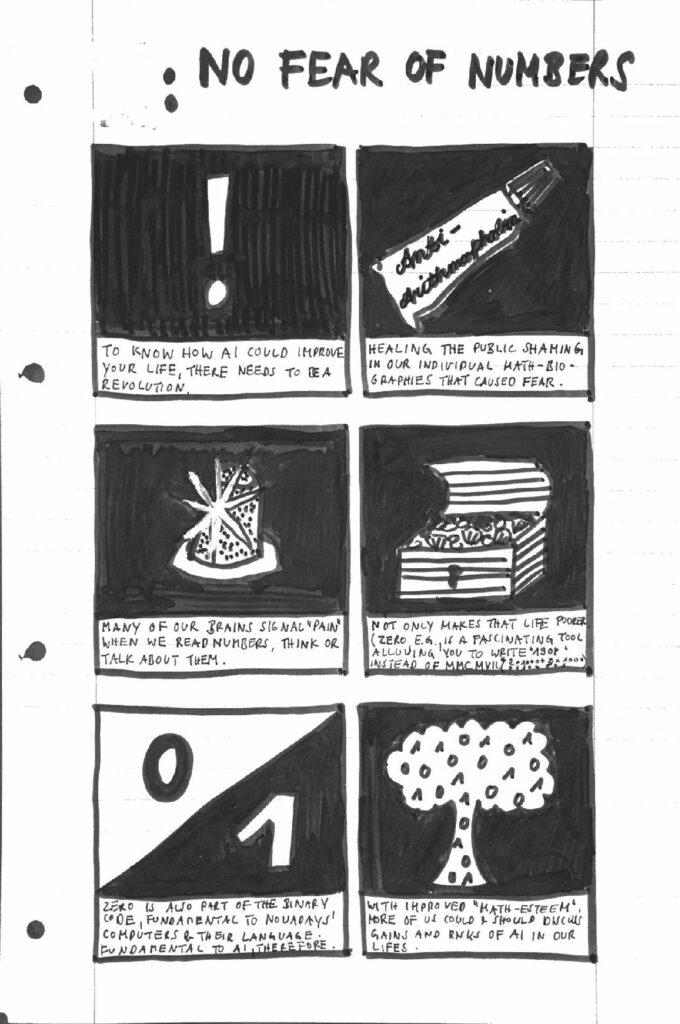 Five years ago, I mainly knew that I didn't fit into the existing cliches and boxes.
#science or #art.
#footnotes or #ranting.
#man or #woman.
#chaos or #order.
#loveanimals or #lovetechnology. #meaning or #fun.
#lettinggo or #commitment.
#utopias or #adult.
#intuition or #intellect.
#comic or #literature.
#simplelanguage or #beingintellectual.
#numbers and #code or #creativity.
And now it's five years later, and this year alone, six comics by me with different artists and co-authors will be exhibited in twelve loations and ten cities that I haven't even visited all myself – as far as I can estimate now in may.
And I am so grateful.
💖So, shine bright like a diamond. Everyone of you. 💖