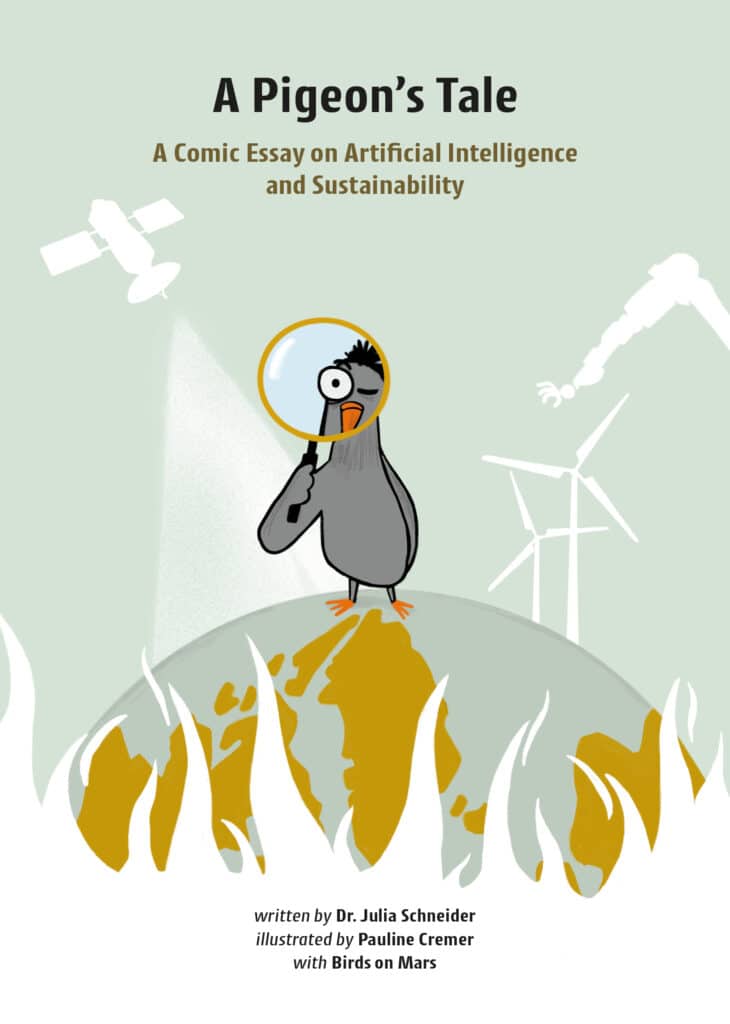 Yesterday was a special evening. In the atmospheric Sprechsaal Berlin/Mitte, we launched our new comic essay "A Pigeon's Tale" – a visual journey at the intersection of artificial intelligence and sustainability. Thanks to the talents of Pauline Cremer, who illustrated the work, and the collaboration with the deep AI-Sustainability expertise from especially Marcus Voß and colleagues from Birds on Mars, the result is a comic that captivates both novices and experts.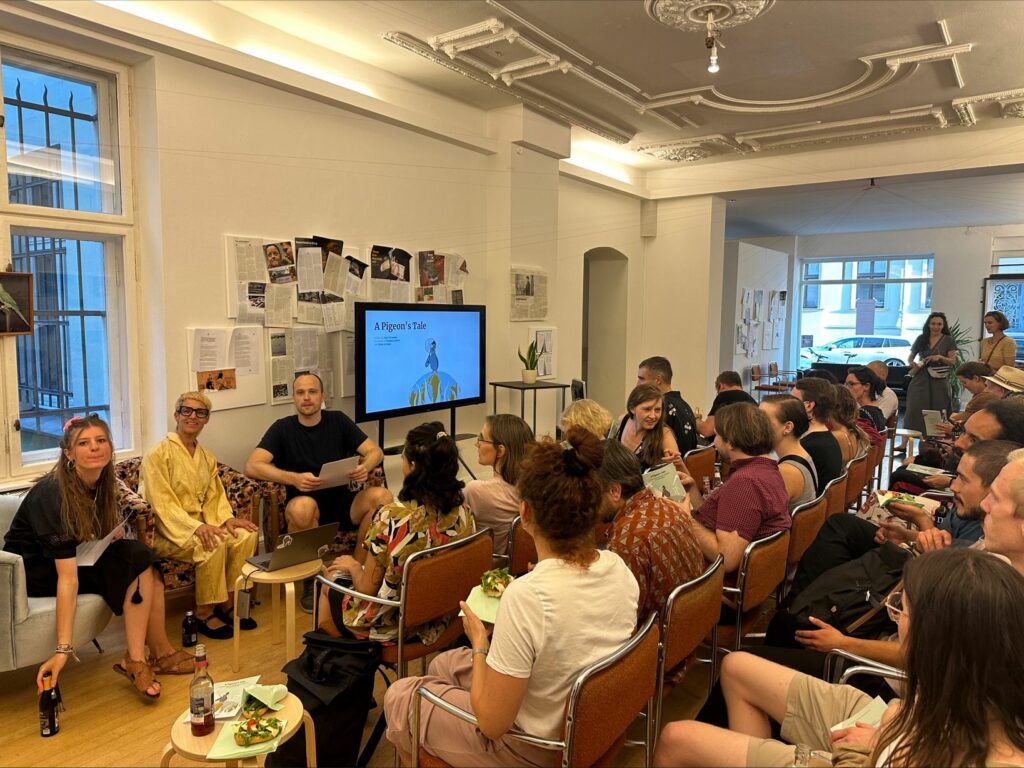 The good news for those who couldn't be there is that "A Pigeon's Tale" is now available for download!
Download now on pigeonstale.ai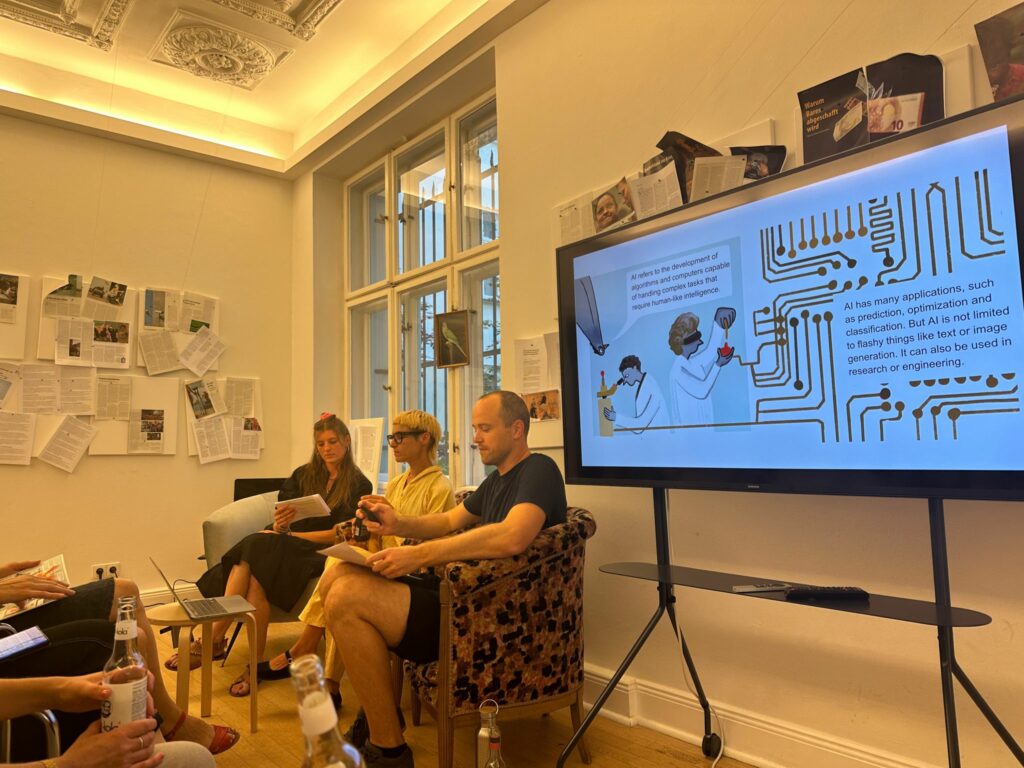 A heartfelt thank you to everyone who attended the evening and made this event so special. Let's continue the discussion together, engage in sustainability and maybe even strive for AI that matters. In a good way.